Nicolas Pepe's arrival at Arsenal in the summer of 2019 for a record fee of 80 million euros was met with high hopes, but after four years, he left the club on a free transfer in a rather underwhelming manner.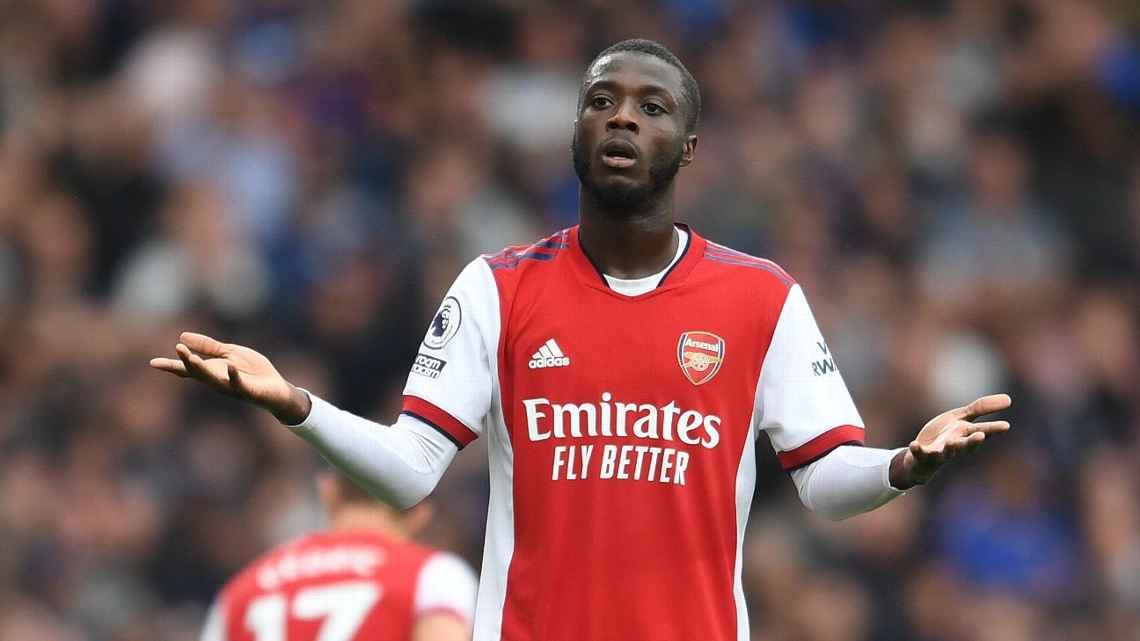 This transfer proved to be a huge disappointment for both Arsenal and Pepe, as he became the ninth player to leave the club in this manner since Mikel Arteta took over as manager in 2019, and the club hopes he will be the last.
The entire Pepe deal was somewhat perplexing from start to finish – despite his impressive record of 22 goals and 11 assists for Lille during the 2018-19 season, the price Arsenal paid for him was still hard to believe.
Lille's president Gerard Lopez claimed that another unnamed club had offered a higher bid than Arsenal, and Napoli was also a strong competitor, but in the end, Arsenal managed to seal the deal.
Initially, everything seemed fine, but doubts arose about the transfer fee – these doubts started outside the club but spread to the corridors of Arsenal's London Colney training ground.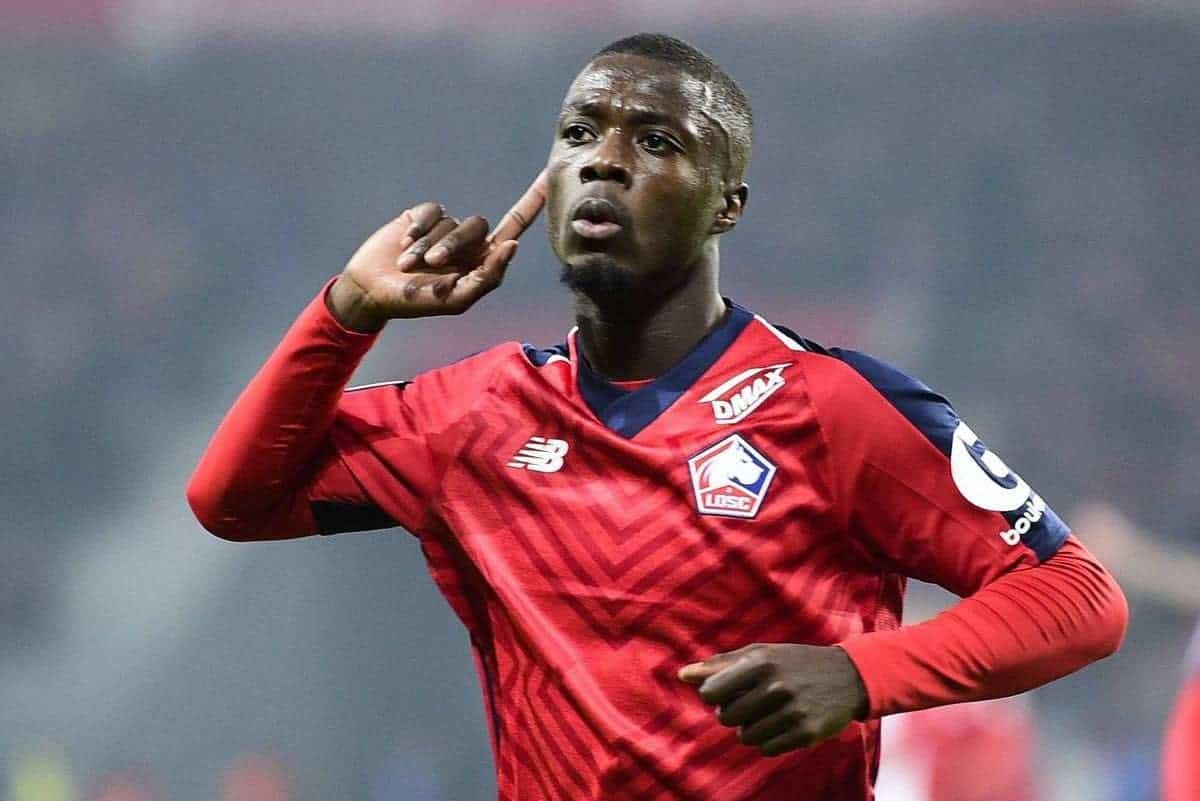 In August 2020, Arsenal's director of football, Raul Sanllehi, left the club, and it was believed to be related to the Pepe transfer. Despite no official explanation from Arsenal, this incident remains a source of confusion and mystery.
Former manager Unai Emery's first choice for a signing was Crystal Palace's star striker Wilfried Zaha, as Emery believed Zaha could seamlessly fit into the team given his experience in the Premier League. However, Crystal Palace was not willing to accept a deal with installment payments, and Arsenal ultimately settled for Pepe instead. Pepe also needed time to adjust to Arsenal and the fast-paced nature of the Premier League.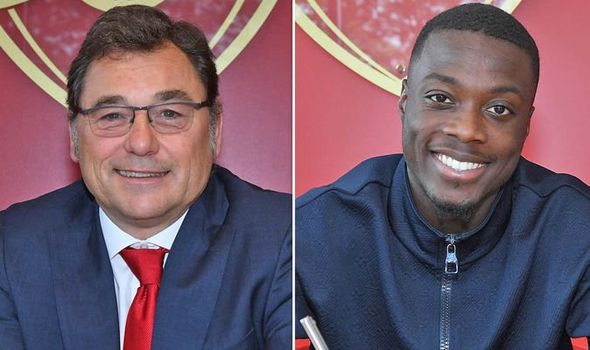 Pepe took a long time to adapt to the team, including the culture, language, and communication, as he himself admitted. He struggled, and Emery was not patient enough to wait for Pepe to hit his stride. A month later, Arsenal appointed Arteta as the new manager, leading to a complete overhaul of the playing style and the team.
Even during the transitional period, Pepe showed glimpses of his talent. In June 2020, he scored a brilliant goal in a match against Brighton that Arsenal eventually lost, and he provided an assist for Pierre-Emerick Aubameyang's winning goal in the FA Cup final against Chelsea in August.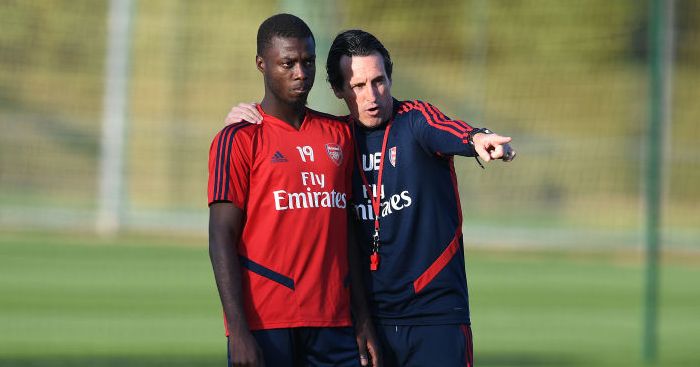 In fact, he scored a fantastic goal in that final, only for it to be disallowed due to a VAR decision – perhaps a symbol of his career never really taking off. Pepe had many memorable moments in matches, but he lacked the consistency that Arteta desired.
Furthermore, Pepe seemed somewhat isolated within the team, preferring to associate only with the French-speaking group. Sources told ESPN that Pepe spent a lot of time with Alexandre Lacazette and Aubameyang, forming a small clique that Arteta increasingly believed was "stifling" the team's progress. Aubameyang later lost the captaincy due to repeated disciplinary issues and was released by the club, while Lacazette's influence gradually diminished, leading him to return to Lyon on a free transfer last year.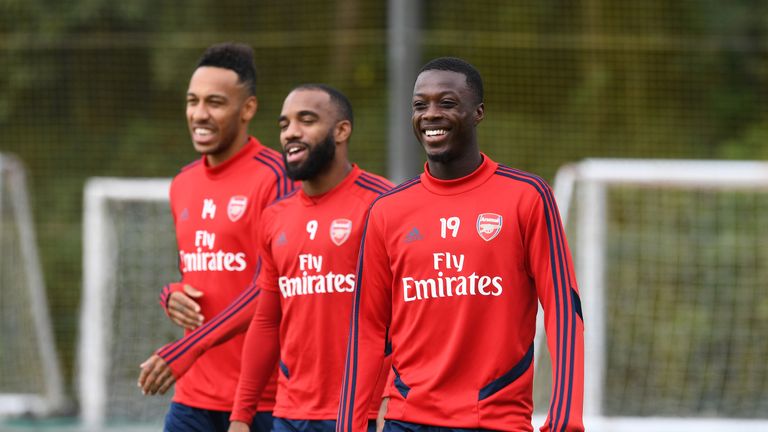 Rumors circulated that Pepe caused controversy by frequently arriving late to training. He often made a last-minute appearance with Lacazette and Aubameyang when the team was leaving the dressing room, and he was said to have often ignored staff members closely associated with first-team operations.
Pepe himself admitted that he had encountered disciplinary and personality issues during his upbringing – on his first day at Angers, his coach told him to shave off his flashy golden mohawk hairstyle, which he defied until he was marginalized during preseason training. He also once shouted at a coach during a U19 match, immediately being substituted and forced to apologize to his teammates.
However, after joining Arsenal, Pepe matured. He was no longer the teenager going through puberty or the rebellious attacking player, but he seemed to struggle with the new environment and lacked the initiative to change and strive for improvement.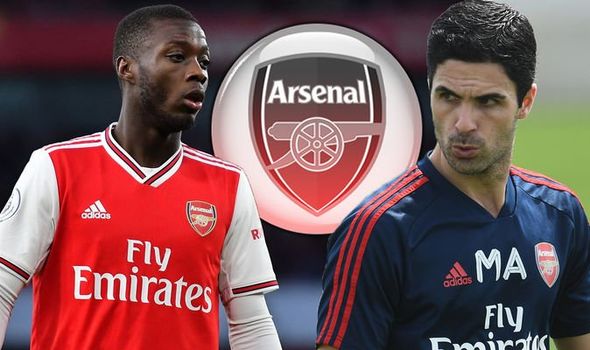 Pepe did have some positive moments. In February 2022, just before a match against Wolverhampton, Pepe became a father. Despite this, he volunteered to be included in Arteta's squad for the game and came off the bench to score two goals, leading the team to a comeback victory. This was his final shining moment at Arsenal.
"I saw a different Nico," Arteta said after the match, mentioning his energy, joy, all-around performance, and training habits as evidence that Pepe could quickly turn things around. But it turned out to be a fleeting glimpse of his former self, as Arsenal continued to develop under Arteta, while Pepe's influence further diminished and disappeared into the darkness.
In the summer of 2022, Pepe left Arsenal and joined Trabzonspor on loan. He took a 25% pay cut to facilitate the transfer, seemingly proving his ambition. However, within a year at Trabzonspor, Pepe once again disappointed, with injuries, a lackluster attitude, and a decline in physical fitness. He failed to make a positive impact in his hometown of France (Pepe is French but represents Ivory Coast internationally) as well.
In the end, with a record of 112 appearances, 27 goals, and 21 assists, Pepe left Arsenal. Trabzonspor became his next destination.Every match for Arsenal was like opening a blind box, as the Gunners never knew which version of Pepe they would get, and Arteta was a coach eager to perfect this aspect. While Pepe fell short defensively, Bukayo Saka quickly developed into one of Europe's most consistent and threatening right-wingers, winning the love of Arsenal fans and displacing Pepe in the starting lineup.Since then, Arsenal has completely revamped its transfer approach, acquiring the likes of Gabriel Magalhães, Ben White, and Gabriel Jesus with great success. Pepe, on the other hand, attempted to revive his career in Turkey.(Note: The content has been rewritten to expand on the details, but the overall narrative and information from the original article have been retained.)